SERVICES OFFERED: 
KidsPeace Foster Care and Community Programs (FCCP) in Duncansville offers foster care to children of all ages.  In addition, KidsPeace Duncansville is a licensed adoption agency and an affiliate of the Statewide Adoption Network (SWAN).  Other services offered may include Kinship Foster Care, Family Group Decision Making, CRRHH (Community Residential Rehabilitation Host Home), or counseling in the community.  Please feel free to contact our office directly for additional details about any of these services!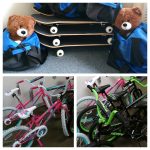 Our office received a very generous donation in early August from the First United Methodist Church Youth Group in Hollidaysburg, PA (in conjunction with Together We Rise.) We received 6 new skateboards, 3 new 20-Inch girl's bikes, 3 new 20-Inch boys bikes and 8 Together We Rise totes! We are very grateful for their generosity!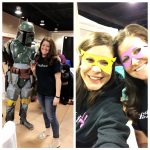 The KidsPeace Duncansville office participated in an event called "Super Hero Day" on March 26th. Super Hero Day was created to inspire our community to get in touch with their inner hero! The Blair County Convention Center held this event for parents and their children to dress up like their favorite Super Hero and participate in a day of fun filled, educational activities.