OFFICE CLOSING:

 
We regret to inform you that KidsPeace Foster Care and Community Programs will close its Duncansville, PA office as of November 30, 2018. This decision has been made necessary by a significant decline in the need for programming in the counties served by that office.
In an effort to make this a seamless transition for our existing clients, families, and customers, we are partnering with another local, reputable agency, Bair Foundation. We have every confidence in Bair Foundation's ability and commitment to providing our clients and foster families with quality services going forward.
After 11/30/18, foster parent inquiries should be directed to Bair Foundation at 814-941-5382.
On behalf of the entire KidsPeace organization, it has been a privilege serving our dedicated foster and adoptive families from the Duncansville office, along with those who benefited from FGDM, Reflections for Life and LifePaths. We offer you all our thanks and good wishes for the future.
On March 25, KidsPeace's Duncansville office took part in Superhero Day, a day for kids and their families to get out and enjoy quality time while embracing their inner Superhero! Many families joined us for an afternoon of fun, activities, superhero obstacle course, games, and all the selfies they wanted with their favorites superheroes! There were firetrucks and many other emergency respondent vehicles for kids to explore. It was a fun event and families were able to learn more about KidsPeace, what it is we do, and how they can be a superhero to children in need.

The Duncansville office held its annual Christmas party on December 8, 2017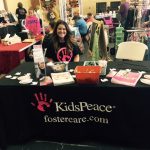 Thanks to everyone who stopped by the KidsPeace Foster Care table at the 4th Annual Fall Festival at Through, Inc. October 7th!  Great to talk to so many families looking for information about fostering.  Make sure to check out our Upcoming Events listing to see where we'll be next!!!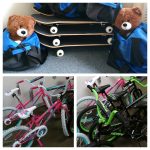 Our office received a very generous donation in early August from the First United Methodist Church Youth Group in Hollidaysburg, PA (in conjunction with Together We Rise.) We received 6 new skateboards, 3 new 20-Inch girl's bikes, 3 new 20-Inch boys bikes and 8 Together We Rise totes! We are very grateful for their generosity!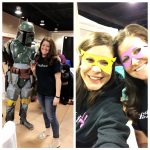 The KidsPeace Duncansville office participated in an event called "Super Hero Day" on March 26th. Super Hero Day was created to inspire our community to get in touch with their inner hero! The Blair County Convention Center held this event for parents and their children to dress up like their favorite Super Hero and participate in a day of fun filled, educational activities.