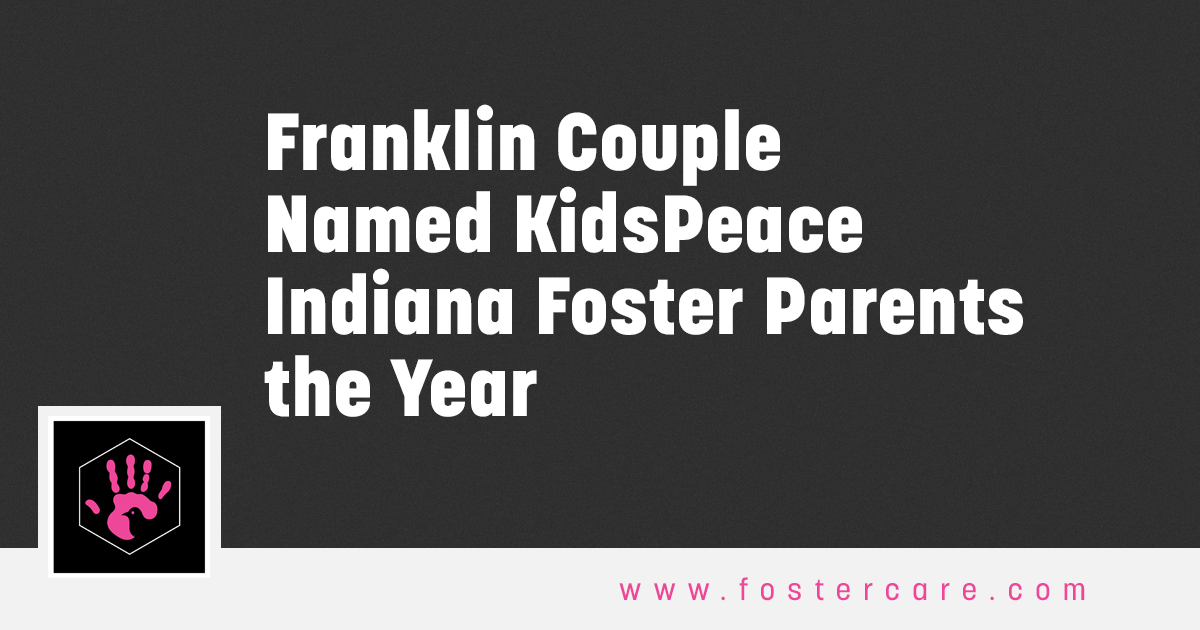 FRANKLIN, IN (May 5, 2022) – KidsPeace announced that Madison Eckert and Josh Mandeville of Franklin, IN have been named the organization's 2022 Indiana Foster Parents of the Year.
The couple were selected by KidsPeace Foster Care's Indiana state leadership after being nominated by Selma Ibrahimovic, a family consultant in the Franklin foster care office. In her nomination, Ibrahimovic noted the work that the couple does in both regular foster care and respite care (in which they care for children on a short-term basis to relieve stress on other foster families).
"Madi and Josh have gone above and beyond this past year to provide the most service to not only their foster children, but for other foster children that they provide respite for," she noted. "Madi and Josh have taken respite for any kids, with any and all behaviors and all age ranges … (they) have never said "no" to any respite kid!"
The nomination also noted Madi and Josh's dedication to maintaining strong relationships with biological families of their foster children in support of the goal of family reunification, and their efforts to give the children in their care as normal and happy a life as possible.