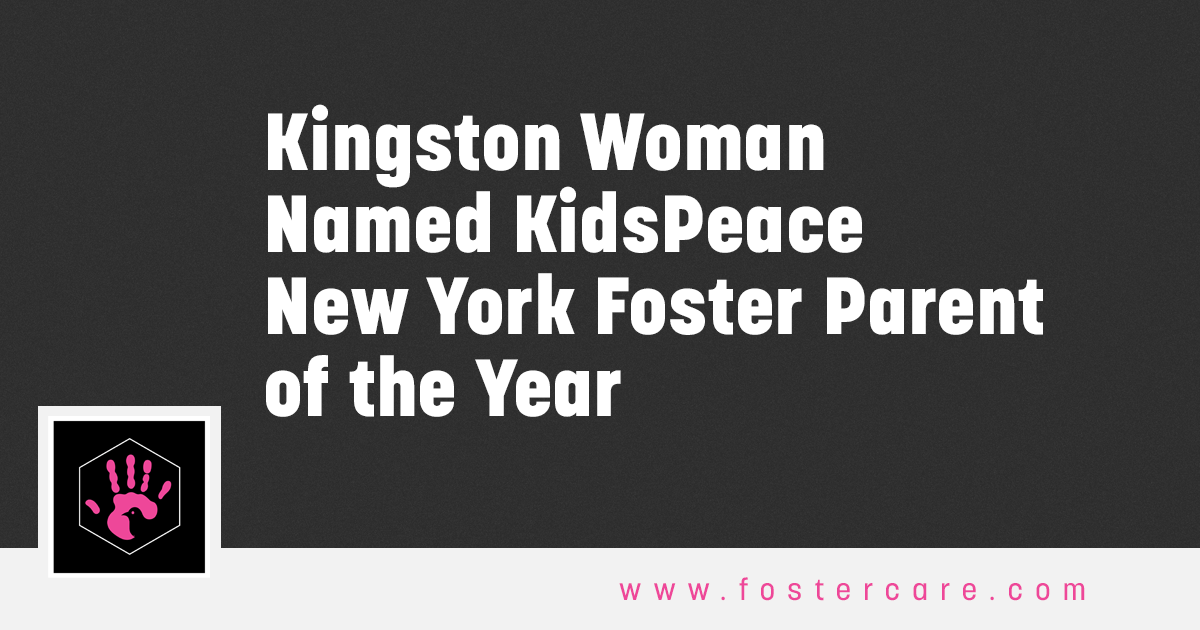 KINGSTON, NY (May 5, 2022) – KidsPeace announced that Ann Mathis of Kingston, NY has been named the organization's 2022 New York Foster Parent of the Year.
Ann was selected by KidsPeace Foster Care's New York state leadership after being nominated by Marrinia Catuzza, a family resource specialist in the organization's Kingston foster care office. In her nomination, Catuzza noted that Ann has been a foster parent with KidsPeace for 15 years, and termed her "a natural healer" for her ability to make foster children feel loved and comfortable in her care.
"Ann gives hope by encouraging foster children to always do their best, even during challenging times," Catuzza wrote. "Ann is able to quickly offer examples of hope to children when they do not see how to be hopeful… (her) first response to any challenge with kids is to find the sunny side of the difficult situation which offers hope." Catuzza also noted that Ann provides support and advice to other foster parents, and is always offering to help office staff in their efforts to aid families in dealing with the foster care system.