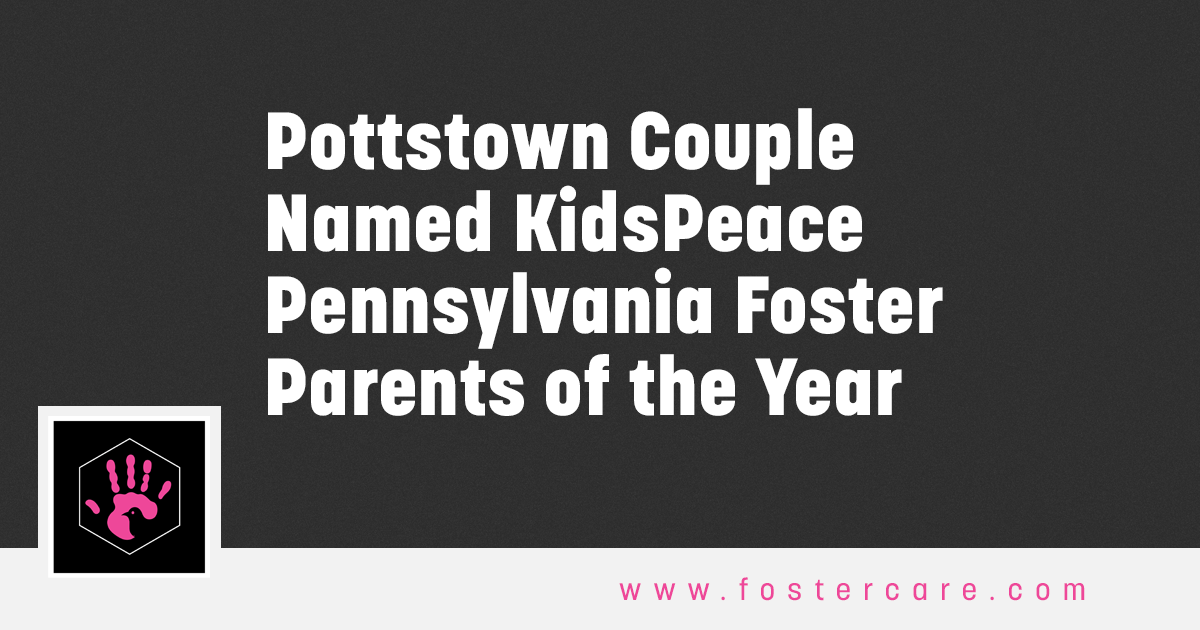 CHALFONT, PA (May 5, 2022) – KidsPeace announced that Christina and Jeremy Schoenrock of Pottstown, PA have been named the organization's 2022 Pennsylvania Foster Parents of the Year.
The couple were selected by KidsPeace Foster Care's Pennsylvania state leadership after being nominated by Cori Ruszkowski, program manager in the organization's Chalfont foster care office. In her nomination, Ruszkowski cited the work of the Schoenrocks in assisting a family in need.
"They fostered and adopted two boys with an extensive trauma background. They worked closely with service providers to help the children heal from their trauma and get caught up developmentally," Ruszkowski said.
"The boys' birth mother had two more sons, which the Schoenrocks welcomed openly. The youngest child has extensive medical needs as a result of in-utero exposure to opioids. Christina makes sure that he attends all appointments, sometimes driving over an hour and a half to get to them. The child has had multiple hospital stays for breathing concerns and Christina stayed by his side through every one, while Jeremy took care of the other children."
"They are an amazing team who always put the children's needs first," said Ruszkowski, who noted that Christina and Jeremy also support newer foster families in the Lehigh Valley region.