SERVICES OFFERED:
KidsPeace Foster Care and Community Programs (FCCP) in Bethlehem offers foster care to children of all ages.  In addition, KidsPeace Bethlehem is a licensed adoption agency and an affiliate of the Statewide Adoption Network (SWAN).  Other services offered may include Kinship Foster Care, Family Group Decision Making, CRRHH (Community Residential Rehabilitation Host Home), or counseling in the community.  Please feel free to contact our office directly for additional details about any of these services!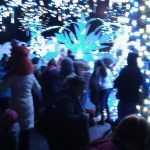 KidsPeace Family Appreciation Event
KidsPeace Foster Care and Community Programs Bethlehem office treated its local foster families to a night at the Winter Light Spectacular at the Lehigh Valley Zoo in Schnecksville on December 9, 2016. Children and parents enjoyed the display areas, light tunnels, giant snow globes, live reindeer and firepits for making s'mores. En- tertainment was provided by local choirs and a perform- ance and pictures with Elsa and Olaf from Frozen.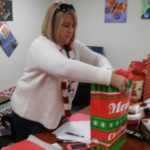 Our thanks goes out to the Lehigh Valley Iron Pigs front office for sponsoring an Angel Tree to benefit the foster children at the KidsPeace Foster Care and Community Program Bethlehem office. Employees selected the name of a child in care and donated a gift for the Holi- day season. Children received gifts of toys, sweat- shirts, art supplies, and gift cards.
Their generosity and thoughtfulness is a wonderful re- minder of the support of the community in our mission to give hope, help, and healing to children, families, and communities.