SERVICES OFFERED:
KidsPeace Foster Care and Community Programs (FCCP) in Bethlehem offers foster care to children of all ages.  In addition, KidsPeace Bethlehem is a licensed adoption agency and an affiliate of the Statewide Adoption Network (SWAN).  Other services offered may include Kinship Foster Care, Family Group Decision Making, CRRHH (Community Residential Rehabilitation Host Home), or counseling in the community.  Please feel free to contact our office directly for additional details about any of these services!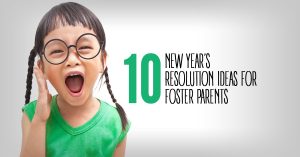 10 NEW YEAR'S RESOLUTION IDEAS FOR FOSTER PARENTS
As we look ahead to a new year, this can be a time to reflect on how we've parented the children. Parenting children with special needs is a challenge. Often it can be the little things that lead to our biggest successes.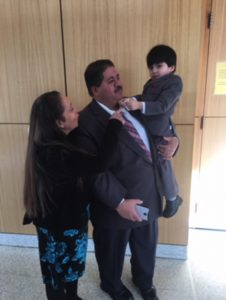 Angel Amir Gets His Forever Family
The Bethlehem FCCP office is pleased to announce that Angel Amir Mercado Escalante was adopted by Marilis Escalante and Julio Mercado on December 26, 2017. After being in foster care for two years and nine months, the finalization hearing gave Angel Amir his forever family with Marilis and Julio. We are delighted for everyone and wish them a wonderful and bright future.
INFORMATION NIGHT FOR BILINGUAL PARENTS
¡Marca tu calendiario de Nuevo Año! Estás invitado a nuestra noche de orientación para que conozcas el proceso de cómo convertirte en Familia Sustituta con KidsPeace. Las reuniones se llevarán a cabo de 6:00 PM – 7:30 PM en nuestra oficina ubicada en: KidsPeace 1650 Broadway, Bethlehem.
Jueves, enero 18, 2018
Jueves, febrero 15, 2018
Jueves, marzo 15, 2018
Favor de confirmar tu asistencia llamando a Maria Alonso-Tomlinson 610-799-7741.
¡En este Nuevo Año, Promueve Esperanza, Promueve Amor!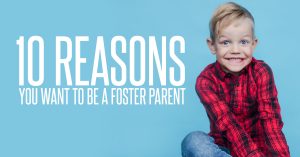 10 REASON YOU WANT TO BE A FOSTER PARENT
Many people tell us that foster care is something that they may have thought about for awhile.  Maybe you know someone who was a foster parent or foster child?  Maybe you saw something on TV or an ad in the newspaper?  Maybe you saw a post on the internet?  Maybe you just thought it sounded like something interesting to do?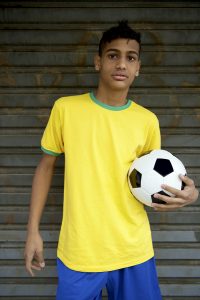 ¡Ayúdanos a Ayudarlos!
El Programa de Hogares Sustitutos a Largo Plazo KidsHaven, necesita familias bilingües que residan en el condado Northampton interesadas en brindar un hogar cariñoso a jóvenes que hablan sólo español.
Con su ayuda, estos jóvenes prodrán desarrollar destrezas de vida independiente, participar en deportes, actividades recreativas, y aprender más el idioma inglés. Sin embargo, lo más importante es el calor de hogar. La familia recibe un estipendio para ayudar con los gastos del joven, adiestramientos, y apoyo del personal bilingüe, lo cual incluye visitas periódicas al hogar.
Si usted está motivado en promover esperanza para estos jóvenes y obtener mayor información de cómo convertirse en un Hogar Sustituto, comuníquese con Maria Alonso-Tomlinson al 610-799-7741.
¡Promueve Esperanza!