SERVICES OFFERED:
KidsPeace Foster Care and Community Programs (FCCP) in Bethlehem offers foster care to children of all ages.  In addition, KidsPeace Bethlehem is a licensed adoption agency and an affiliate of the Statewide Adoption Network (SWAN).  Other services offered may include Kinship Foster Care, Family Group Decision Making, CRRHH (Community Residential Rehabilitation Host Home), or counseling in the community.  Please feel free to contact our office directly for additional details about any of these services!
Information/Open House Session
At KidsPeace, we pride ourselves in meeting with persons interested in becoming foster and adoptive parents for the children in need.  KidsPeace staff members will discuss the reasons that children are placed into care, the benefits of helping children, how KidsPeace works with families to create a healing environment, and how individuals and couples can become a foster care or adoptive resource to children.
So that we can answer your individual questions, call our Family Resource Specialist at (610) 799-8359 and we can schedule a time to meet with you at your home or at the office. 
Watch for our upcoming events and Open House for other community events and our Open House session.
Call our Family Resource Specialist at (610) 799-8359 or email us at fostercare@kidspeace.org
Celebrating National Foster Care Month
Every May, we stop to recognize our Resource Parents for the many contributions you make to the program and to keeping kids safe.  It is gratifying to see our families living our mission of giving hope, help and healing to children, adults and those who love them.
We thank you for your dedication and perseverance getting through each day when the unexpected events crowd out your plans.

We thank you for your love and attachment that allow a child to feel worthwhile and important even when they don't believe it.

We thank you for putting the child's needs ahead of your own needs, rearranging schedules, and being flexible.

We thank you for doing the "right thing" for the children even when others can't understand why you would take care of someone else's child.

We thank you for being an advocate to the child and speaking out.
Be assured you are not insane or super-human.  You are truly loved and appreciated!
FOSTER HOMES NEEDED FOR SIBLINGS 
One of the longest relationships that a person has in his or her lifetime is with a brother or sister. These relationships may include sibling rivalry, but they are also a source of strength.
It is difficult enough when a child is separated from a parent and enters foster care.  But to also be separated from a sibling increases the sense of loss and makes the adjustment to a new home more challenging. At KidsPeace, we are making it a goal to keep siblings placed together whenever possible.
Foster care programs face the challenge of having enough homes that can accept siblings.  To meet that challenge, KidsPeace seeks individuals and families who are willing to work with these sibling groups.  A home needs to have a separate bed or bunk bed for each child.  Children of the same sex may share a bedroom.
For information on how you can help, click on the information button below.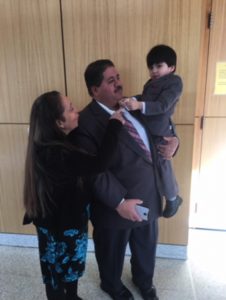 Angel Amir Gets His Forever Family
The Bethlehem FCCP office is pleased to announce that Angel Amir Mercado Escalante was adopted by Marilis Escalante and Julio Mercado on December 26, 2017. After being in foster care for two years and nine months, the finalization hearing gave Angel Amir his forever family with Marilis and Julio. We are delighted for everyone and wish them a wonderful and bright future.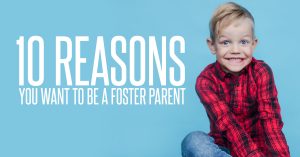 10 REASON YOU WANT TO BE A FOSTER PARENT
Many people tell us that foster care is something that they may have thought about for awhile.  Maybe you know someone who was a foster parent or foster child?  Maybe you saw something on TV or an ad in the newspaper?  Maybe you saw a post on the internet?  Maybe you just thought it sounded like something interesting to do?