You can make a difference in the life of a child.
Cherished Connections Mentoring Program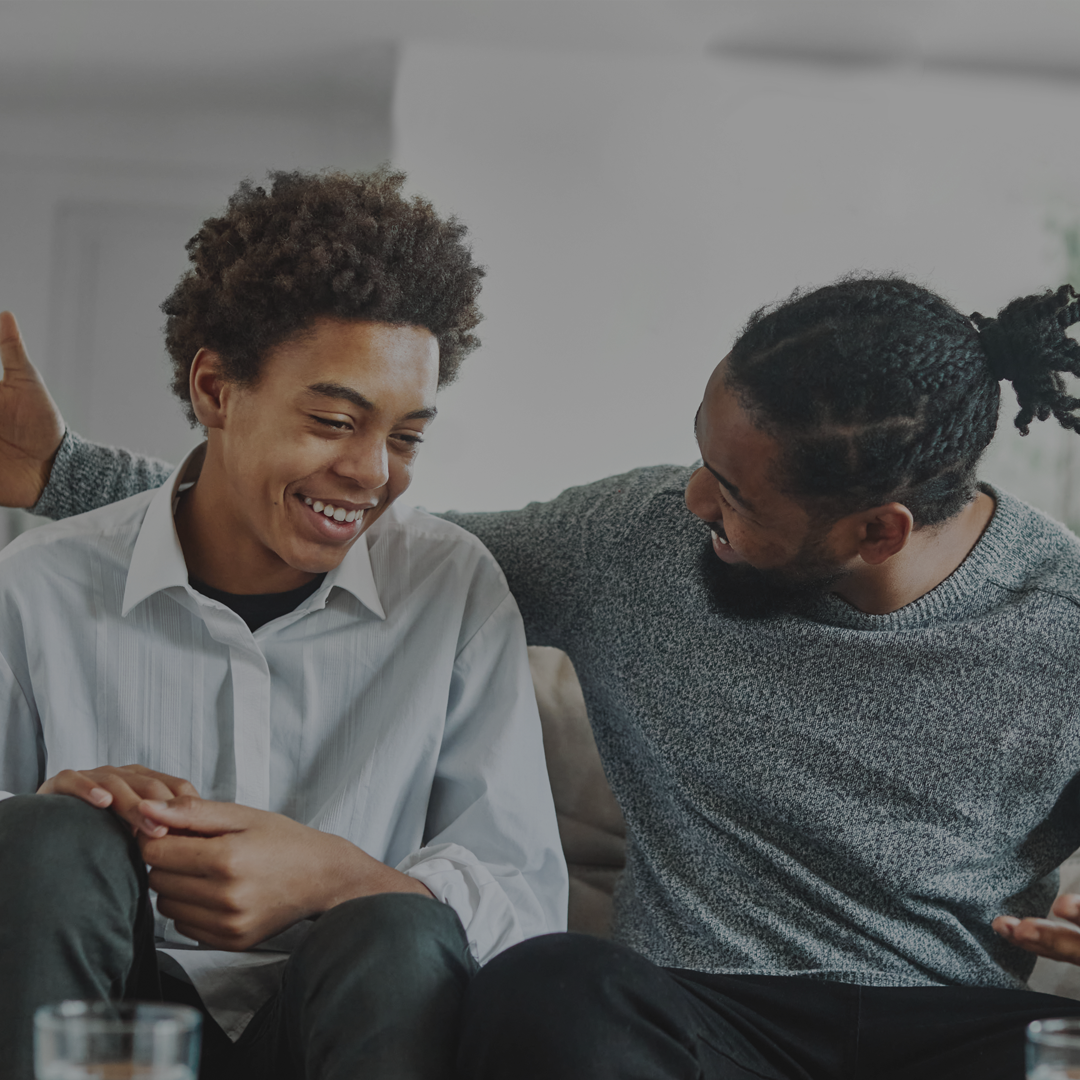 "Every child who winds up doing well has had at least one stable and committed relationship with a supportive adult.

Harvard University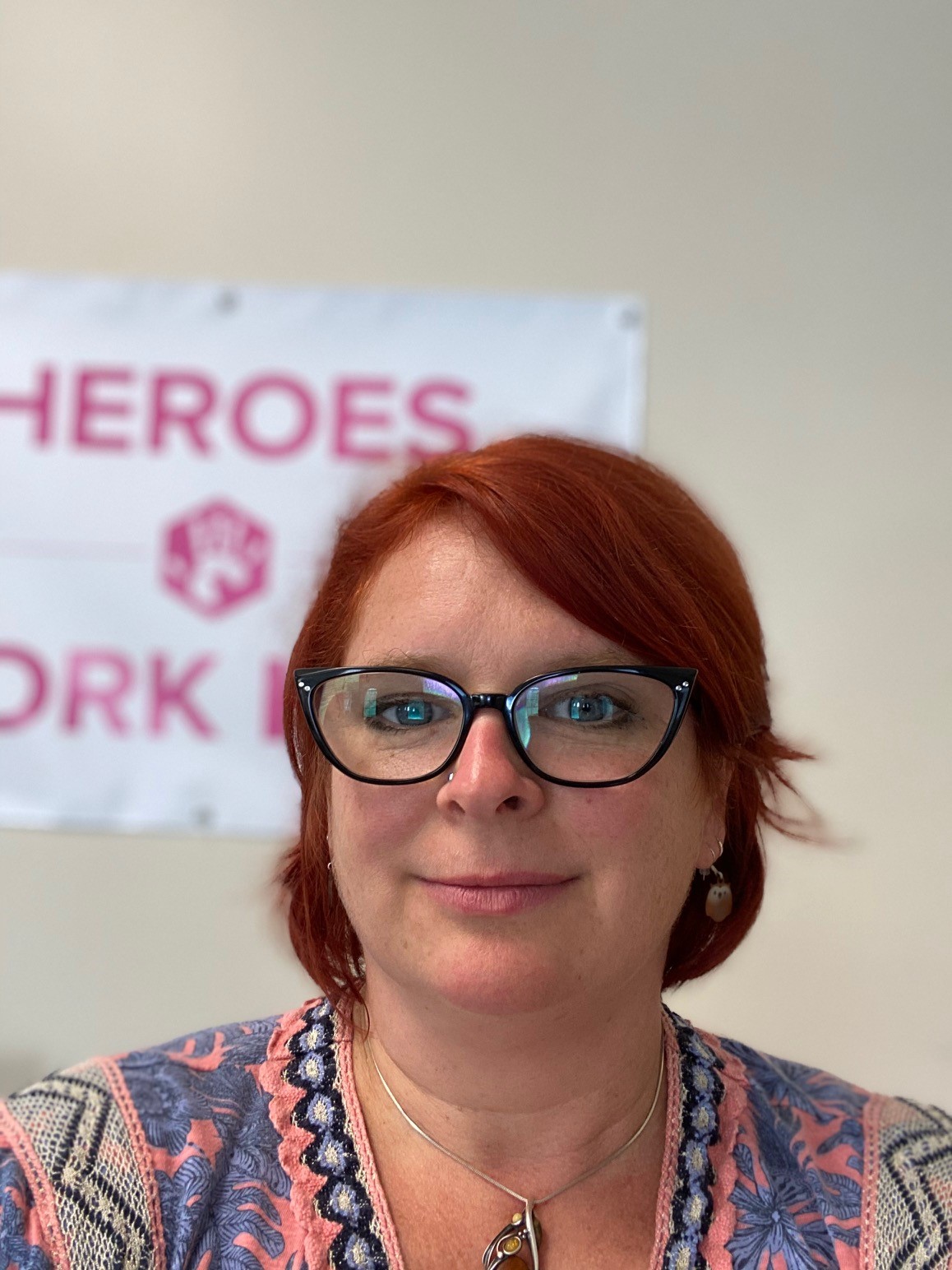 Hello! My name is Jessie Young and I am the Family Resource Specialist for the Williamsport FCCP office. I work with interested families to help them learn about foster care and guide them through the foster parent approval process. All children are different and have different needs and strengths as are all foster families. Singles, couples, alternative lifestyles, are all welcome to make the call to change the life of a child, teen or sibling group. The Williamsport office is in need of families able to take children of all ages. If you are considering becoming a foster parent, please call or email me! I am happy to answer your individual questions and give you all of the information you need to make your decision.
We want to answer your individual questions. Call our Family Resource Specialist at 570-326-7811 or email Jessie.young@kidspeace.org and we can schedule a time to meet with you at your home or at the office. 
Address: 830 Washington Blvd. Williamsport, PA 17701 (Unit #1)
Phone: 570-326-7811
Significant changes are rocking the foster care system in America. What's next for foster care and the kids who need it?  In this episode of the podcast series "Conversations with KidsPeace," we mark National Foster Care Month in May by hearing from KidsPeace foster care specialists Bryan Hoffstetter and Rebecca Cade on the challenges they face, how traditional foster care may become a thing of the past, and what keeps them motivated in such a demanding profession.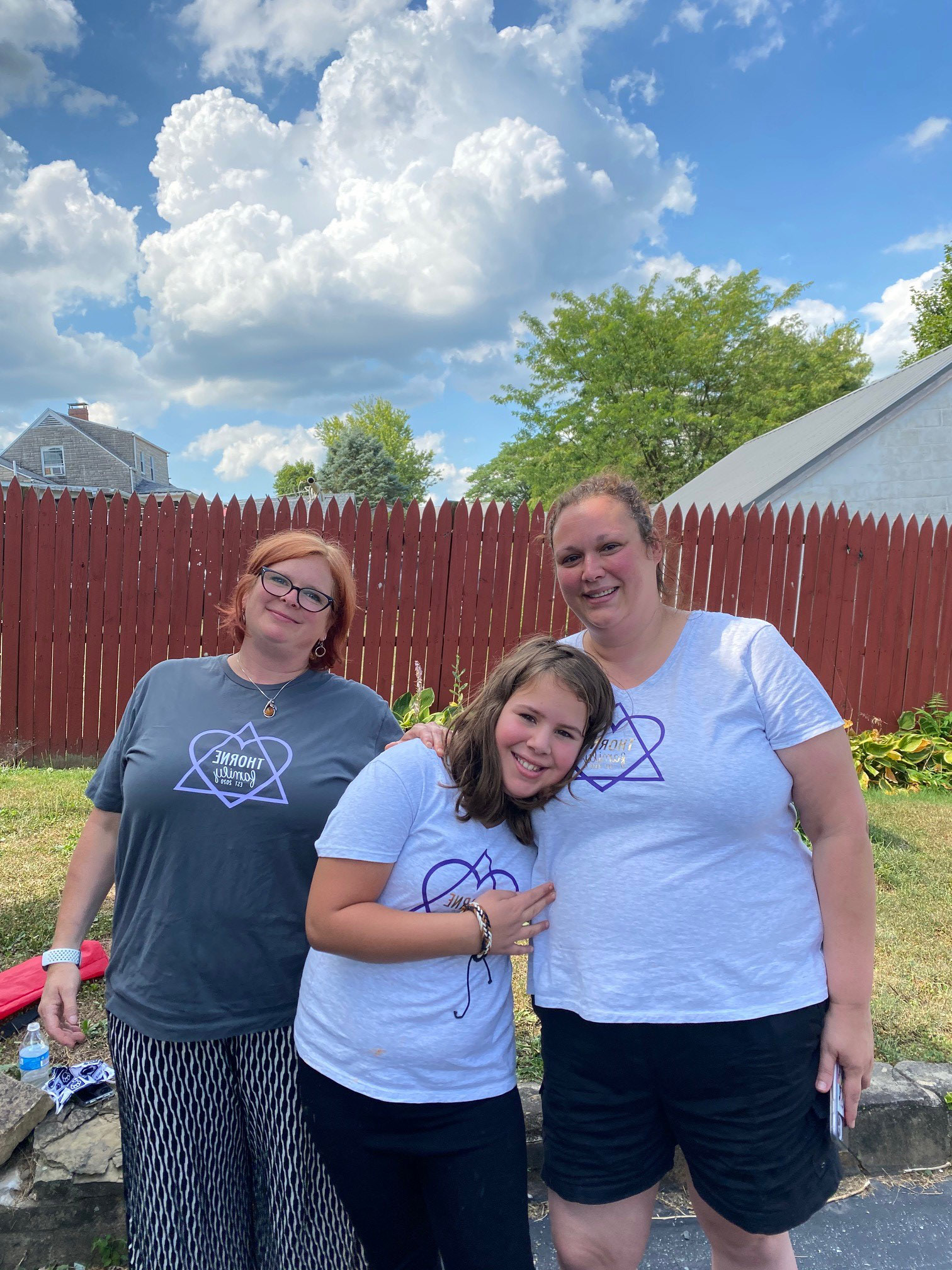 Exciting Times for Local KidsPeace Foster Care & Community Programs
KidsPeace Foster Care and Community Programs in Williamsport has had a very exciting couple of weeks.  Despite COVID-19 and various modifications in the courts and county offices, love and family have prevailed.  Two of our foster families became forever families as long-awaited adoptions were finalized.  
Laura, a special education teacher from the Bellefonte area, has been looking for a child to complete her family for some time now.  S., who recently turned 9 years old, has been waiting in foster care for a forever family for over 38 months.  They are a perfect fit.  It was a very meaningful and emotional day for them and we are so happy to have been a part of their story.
Jacob and Kailey from Liberty have been working to restore an old farm house in the hopes of having a family there.  Their wish came true last week as they adopted two brothers, 5 and 7 years old, who have been in foster care for 27 months.  B. and E. have been living and learning how to be a family with Jacob and Kailey for 18 months.  
For both of our families, there have been many tough times and major adjustments in their path to adoption.  Also, adoption is another leg of the journey with its own challenges and changes.  But Laura, Jacob and Kailey are full of love and strength and they and the kids are all resilient.  We are so excited to see where the road leads them next.  
Are you interested in learning more about foster care?  The goal of foster care is to reunite children with their birth families, and that often is the resolution for kids in our care.  To help make that ending possible, we need caring people who are able to love and give stability and understanding to kids going through the most difficult time in their lives.  Sometimes, like S., B. and E., these kids end up needing an adoptive family as well.  
At KidsPeace, we know there are many reasons and ways to help children in the foster care system.  If you have a heart to help and feel your family is ready to open up to a child in need, please reach out for more information.  Fostercare.com/Williamsport  Jessie Young – 877-833-3113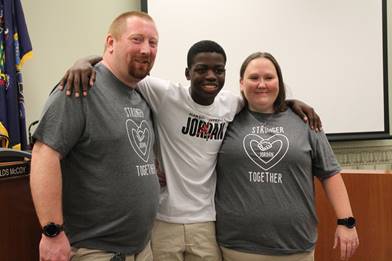 Shyheed Jordan was officially adopted into his new family on August 4, 2021.  Shyheed had been in foster care for 9 months and was VERY happy to start the new school year with his new name and new family.  Judge McCoy presided that day in Lycoming County Court.
Jessica and Richard Jordan with Shyheed.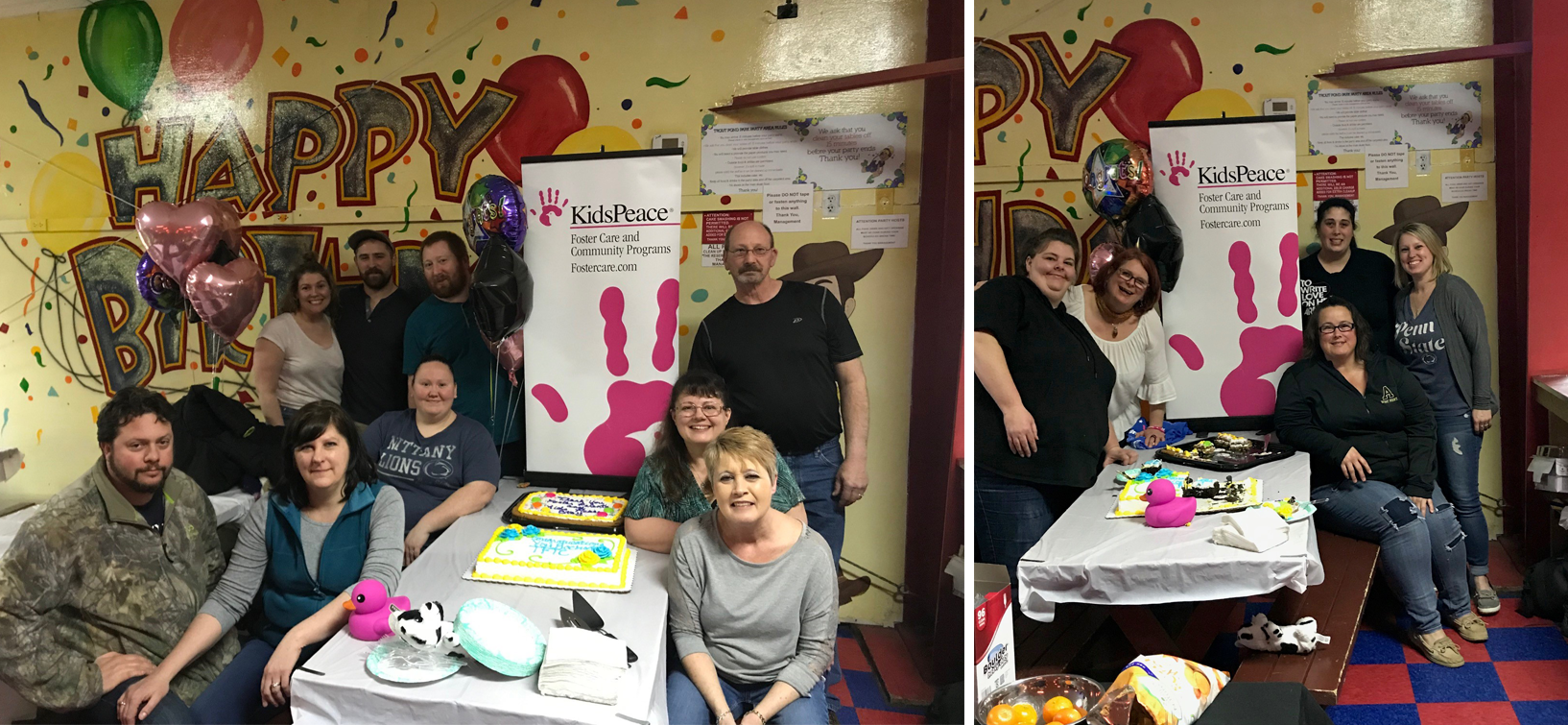 KIDSPEACE ROLLER SKATING PARTY!
KidsPeace Williamsport staff, foster parents and our families all had a blast at our roller skating party at Trout Pond Park in March.  It was a great time to skate, snack and spend some time together.  One of our kids even won the limbo contest!  We can't wait to do it again next year.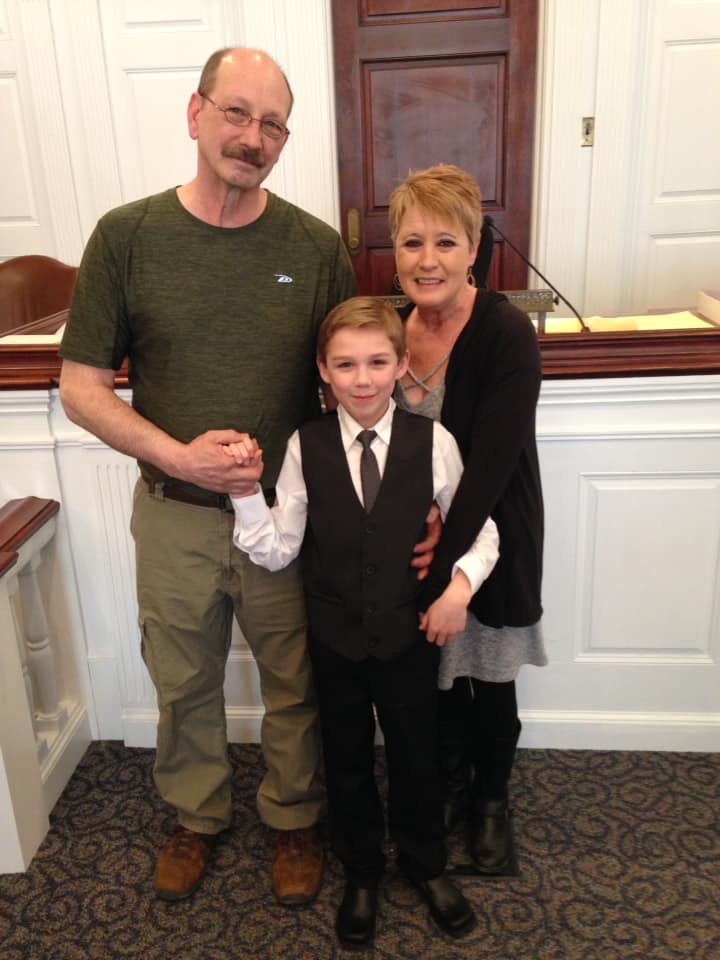 We are excited to announce that Landen Lockwood Brown was adopted by Scott and Lorie Brown on March 13, 2019.  Landen has been living with Scott and Lori through foster care for almost two years and now is in his forever home.  We are delighted for everyone and wish them a wonderful and bright future.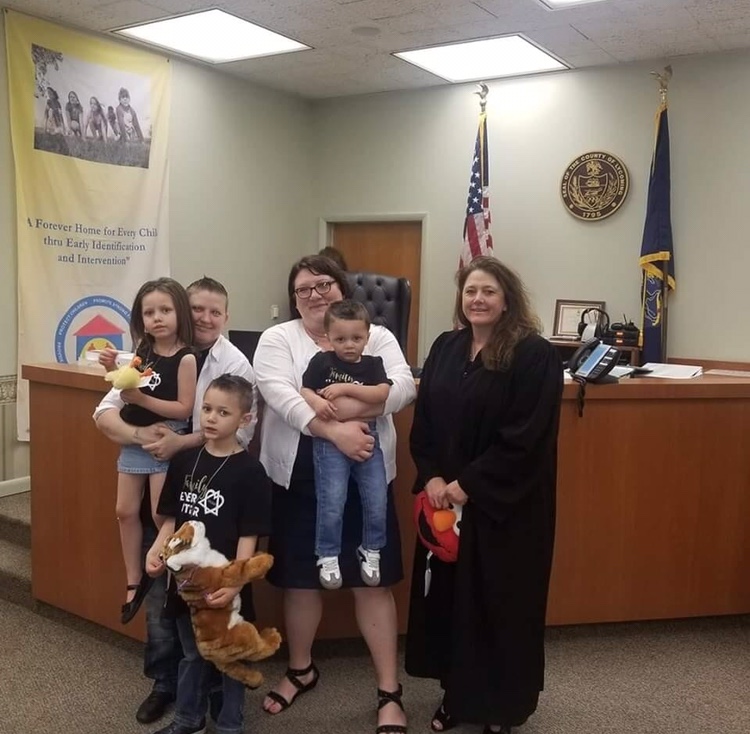 On May 21, 2019 the McKinney family grew by three members!  Foster parents Corine and Sarah McKinney formally adopted Lewis, Kayla and Lukas who had been in foster care for over a year and living with the McKinney family for 9 months.  It was such a joyous event and we wish all of them the very best.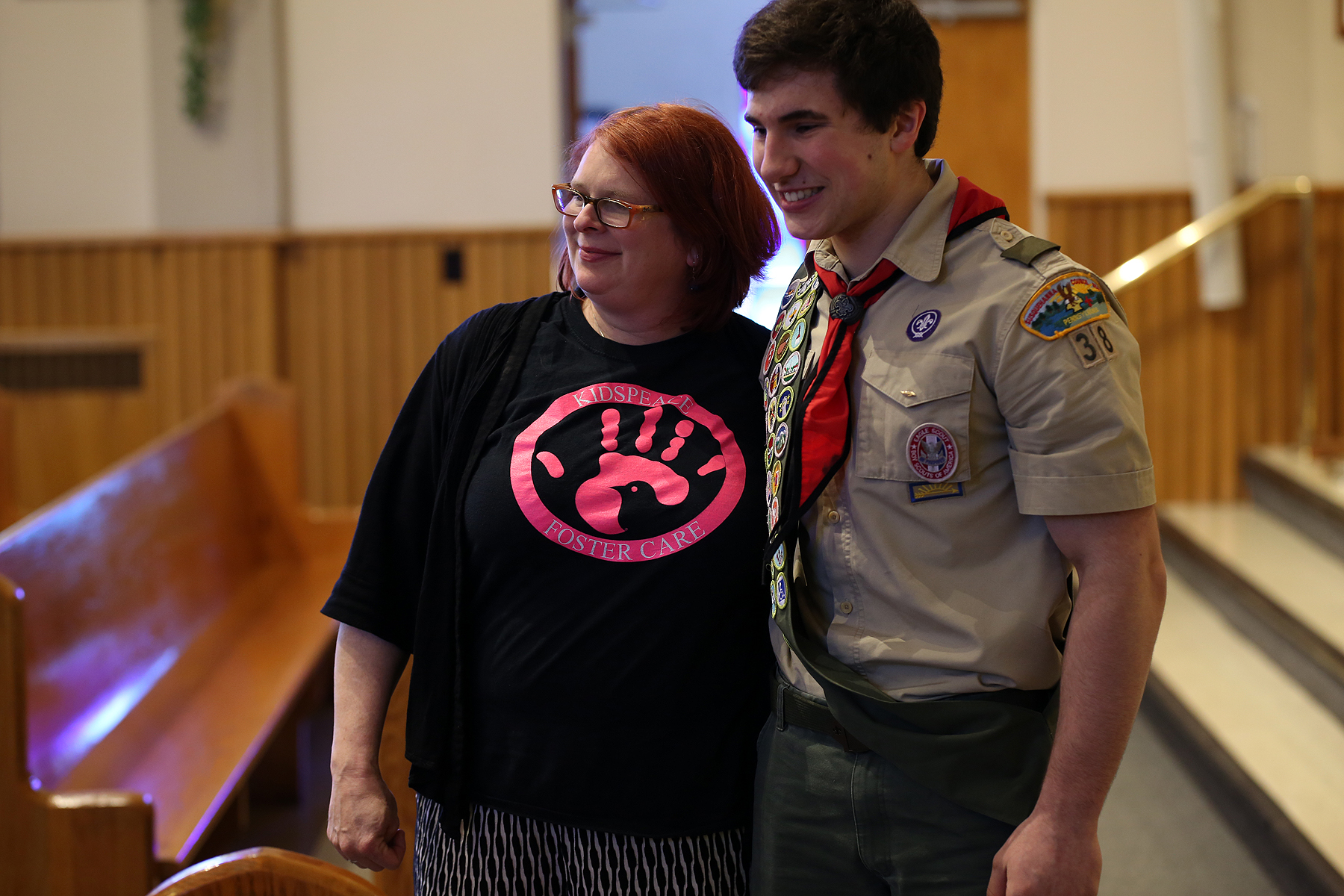 Michael Van Ess had been working with caseworker Jessie Young for over a year on his project for the Boy Scout's Eagle Scout Award.  Michael fundraised and solicited donations and volunteers to help him create "first day" boxes for children entering into foster care.  These boxes contain necessities like toothbrushes and wash clothes as well as activity books, t-shirts and a little stuffed friend.  Michael's Eagle Scout Ceremony took place on May 11, 2019 and Jessie had the privilege of speaking to the group and sharing about KidsPeace and Michael's project.  Thank you Michael for the wonderful donation and good luck in all of your future endeavors!