The Williamsport KidsPeace Foster Care and Community Programs (FCCP) office offers foster care services to children of all ages. We are affiliated with the Statewide Adoption Network (SWAN) and a licensed adoption agency. We offer Kinship Foster Care, and Family Group Decision Making services as well.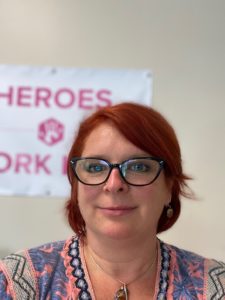 Hello! My name is Jessie Young and I am the Family Resource Specialist for the Williamsport FCCP office. I work with interested families to help them learn about foster care and guide them through the foster parent approval process. All children are different and have different needs and strengths as are all foster families. Singles, couples, alternative lifestyles, are all welcome to make the call to change the life of a child, teen or sibling group. The Williamsport office is in need of families able to take children of all ages. If you are considering becoming a foster parent, please call or email me! I am happy to answer your individual questions and give you all of the information you need to make your decision.
We want to answer your individual questions. Call our Family Resource Specialist at 570-326-7811 or email Jessie.young@kidspeace.org and we can schedule a time to meet with you at your home or at the office. 
Address: 830 Washington Blvd. Williamsport, PA 17701 (Unit #1)
Phone: 570-326-7811