Services Offered
Therapeutic Foster Care,  Supported Families, Targeted Case Management, Outpatient.
Address: 49 Florida Avenue, Bangor, ME 04401
Phone: 207-299-1414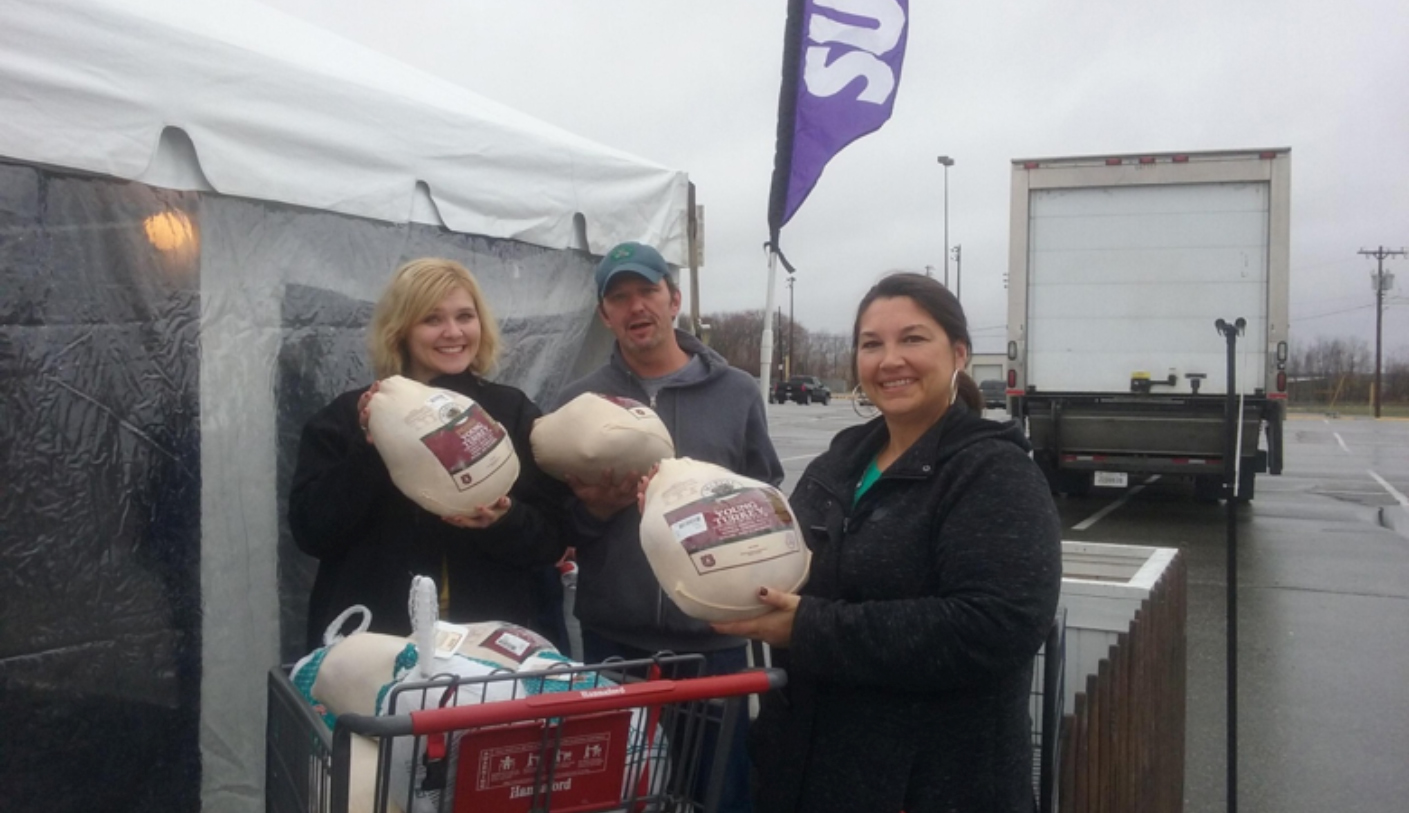 Every year for the last three years, the KidsPeace Bangor (ME) office collects funds from staff to purchase turkeys for the local radio station turkey drive. This project is called "Free the Z" by the local radio station because its DJs remain in a Hannaford parking lot until they reach the turkey collection goal set for that year. This year, KidsPeace of Bangor was able to collect enough funds to donate 17 turkeys which were distributed to local families in need!
Immediately following the turkey drive, Bangor office staff rallied again for children in the greater Bangor area. Staff collected and donated 4 bags of toys, gift cards and winter clothing items to sponsor two children in DHHS custody for Christmas.
You can make a difference in the life of a child.