SERVICES OFFERED: Foster Care, Outpatient Counseling, Intensive Alternative Family Treatment, Therapeutic Foster Care, Psychiatric Services, Enhanced Therapeutic Foster Care.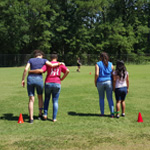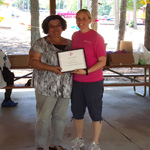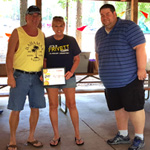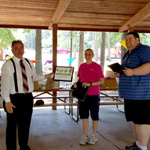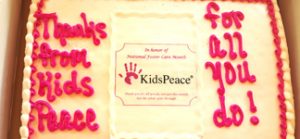 Fayetteville had their yearly foster care month celebration on May 27th.  As with the rest of the year, we wanted to let the families know how much they mean to us and our kids in care.  We had a field day, complete with an obstacle course, 3 legged race, and tug of war.  When everyone was all worn out and hungry, we had lunch from the local Cape Beard "Pig Pickin' for Autism" benefit (BBQ pork, baked beans, cole slaw and cake – delicious!).   We ended the day with Model of Care awards and thank-you gifts handed out to parents and staff.  Thanks to everyone who helped make this celebration special!
"The more you praise and celebrate your life, the more there is in life to celebrate." –Oprah Winfrey
We will be holding information sessions in early January for anyone interested in learning more about foster care and becoming a foster parent with us.  The sessions will be held on January 3, 4th and 5th from 6-8 pm at our Fayetteville office.  We are asking anyone who plans to come to choose one date and give us a call to reserve a seat. Please join us!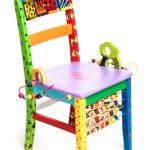 Plans are in full swing for the 3rd Annual "Chair-ty Auction" to benefit KidsPeace Foster Care in Fayettevile. The September 29th event raises money by auctioning off chairs decorated by local artists — and you see from these pictures that this year's submissions may be the best ever! Check out all the chairs and learn more about the event at https://www.facebook.com/ChairityAuction/