SERVICES OFFERED: 
KidsPeace Foster Care and Community Programs (FCCP) in Reading offers foster care to children of all ages.  In addition, KidsPeace Reading is a licensed adoption agency and an affiliate of the Statewide Adoption Network (SWAN).  Other services offered may include Kinship Foster Care, Family Group Decision Making, CRRHH (Community Residential Rehabilitation Host Home), or counseling in the community.  Please feel free to contact our office directly for additional details about any of these services!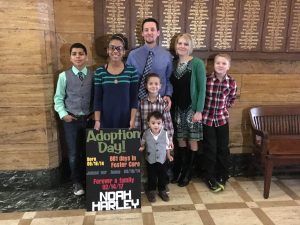 The Reading FCCP Office would like to congratulate Noah and the entire Harley family on Noah's adoption that took place 02/14/17!  After 881 days in the Harley home as a foster child, Noah is officially, and forever, a Harley!  In Noah's words, "It's adoption day!"  
Pictured are (from left to right) Levi, Mya, Alvin, Jack, Katie and Mason – and front and center, Noah! Congratulations to all!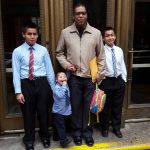 Happy Adoption Day!!!! On November 30, 2016…after 669 days in foster care Jesus, Guadalupe, and David found their forever home with Ed, a foster parent out of the Reading Foster Care office. The boys have excelled in Ed's care and he has provided them with a wonderful and structured home. Congratulations to the entire family!!!!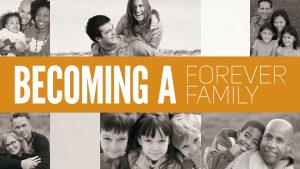 Andrew and I decided that we wanted to foster, with hopes of adopting, when we were told the only way we could have more children was through in-vitro fertilization. We were thankful to have our son Tyler, but knew we could provide a safe place for children in foster care who needed a home. During that time, we had church friends who were involved with KidsPeace Foster Care and we were able to see the impact they made on the children's lives. We wanted to be a part of that and wanted to welcome children into our home as our own… READ MORE