SERVICES OFFERED: 
KidsPeace Foster Care and Community Programs (FCCP) in Scranton offers foster care to children of all ages.  In addition, KidsPeace Scranton is a licensed adoption agency and an affiliate of the Statewide Adoption Network (SWAN).  Other services offered may include Kinship Foster Care, Family Group Decision Making, CRRHH (Community Residential Rehabilitation Host Home), or counseling in the community.  Please feel free to contact our office directly for additional details about any of these services!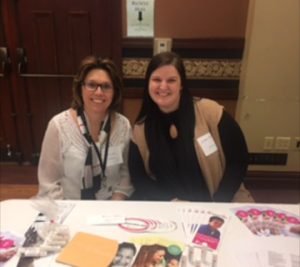 KidsPeace was among the social service agencies participating in the Northeast Pennsylvania Counseling Association's networking night January 17 at Lackawanna College.  At the event, social service agencies that help to support children and families in Lackawanna County were able to connect with local school counselors.
KidsPeace representatives Lori Chieffallo and Michele Paserp (pictured), from the Scranton and Honesdale offices, were able to offer information regarding foster care, adoption, S.I.T.E., and suicide prevention programs, as well as TeenCentral.net, ParentCentral.net, KidsPeace.org, and Fostercare.com.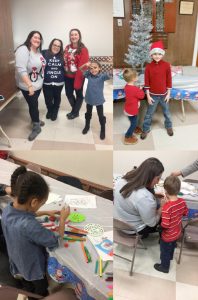 Holiday Party for KidsPeace Scranton and Honesdale Offices
The Scranton and Honesdale Foster Care Office's held their annually holiday party for their foster families on December 10, 2016 at the Taylor Fire and Rescue #3. The families enjoyed food, Christmas music, arts and crafts and ornament making. Plus all kids in attendance each received a special surprise gift to take home with them.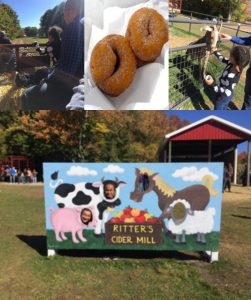 Fall Foster Family Appreciation Event
The Scranton and Honesdale Foster Care Office's hosted a Fall Foster Care Appreciation Day at Ritter's Apple Cider Mill on October 15, 2016. The foster families enjoyed a corn maze, hay barn, peeting zoo and hay ride. Ritter's also offered pony rides and apple slingshot. All families in attendance enjoyed fresh apple cider and donuts. Everyone also received a small pumpkin compliments of KidsPeace Foster Care.