SERVICES OFFERED: 
KidsPeace Foster Care and Community Programs (FCCP) in Danville offers foster care to children of all ages.  In addition, KidsPeace Danville is a licensed adoption agency and an affiliate of the Statewide Adoption Network (SWAN).  Other services offered may include Kinship Foster Care, Family Group Decision Making, CRRHH (Community Residential Rehabilitation Host Home), or counseling in the community.  Please feel free to contact our office directly for additional details about any of these services!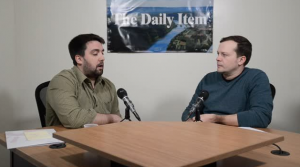 Staff from the KidsPeace Foster Care Danville office attended a Child's Fair that was held at the Columbia Mall on April 7. At the event we had children decorate a brown paper bag with markers or stickers. After they finished decorating their bag we then gave them free popcorn. The event was very successful and very busy. Thanks to those that helped — Those that help during the event included Victoria Ryan, Martha Brown, Rob Twiddy, Tony Gold, Kayla Gold, and Paul Price.
Speaking of Paul – he was featured in the Daily Item newspaper (Sudbury, PA) for a story on the state of foster care in the region. Paul sat down with Eric Scicchitano from the Daily Item for a video interview to discuss recent trends and the need for foster homes. Click HERE to view the interview.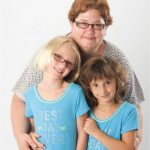 Kristy Wright, a foster parent from our office in Danville, was faced with a common question — what's a mommy? And she's answered that question in a new book for kids. Learn her story, and how she's helping our office's efforts, in the fostercare.com blog. CLICK HERE