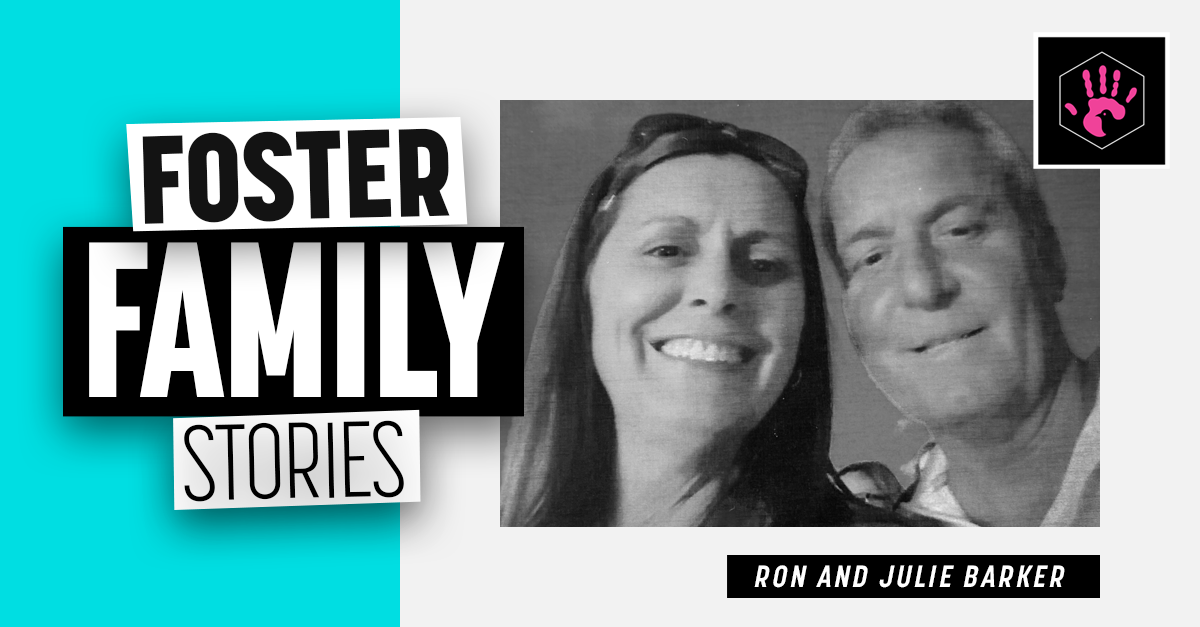 "Teenagers only 4 our journey"
Like many foster families, Ron and Julie Barker first planned on fostering young children, but through their first placement they found that caring for teens was the right choice for them.
My husband and I have fostered many teenagers through the years. In the beginning we were planning on fostering younger children, but our fostering journey began with a teenage girl. We soon discovered this was a perfect fit for our busy lives, we both worked and we did not have to worry about a baby or younger children's needs, diapers, babysitters, etc.  At this point we approached fostering teenagers only. 
Teenagers do speak a mysterious language and many people have asked us,  "Why would you take in teenagers?" Teens need love also, and once you bring down their walls and build trust the magic of self-esteem, positive and peaceful home life, and self-improvement begins.
In our home we focus on education, self-improvement, learning basic money skills, and saving money for the things they would like to own. Teens deserve a positive relationship with boundaries and trust. We look for their potential rather than focus on their past problems. The struggle for these teens has been amplified when they were living with trauma and drama so they don't realize that they really can have a different life until you present them with other options. We are here to help along their journey and to guide these young adults through the new obstacles of their life. You must remember young teens turn into adults and we want to help them be productive, positive, confident citizens who develop and flourish and advance to a different life then the life they had lived prior to joining the Barker journey.
We have experienced a few tough placements through the years but I believe you can have this with children of any age. Ultimately our journey with these teens is just a stepping stone into the beginning of their adult lives.  I feel more blessed then they do I am sure because even if it is only for a short time I get to see them change, develop and blossom into young adults with the skills they have learned to proceed on with their adventure and journey wherever it takes them.
Ron and Julie Barker have been fostering for 17 years; they work with KidsPeace's foster care office in Muncie, IN.
Teens are among the populations most in need of loving foster homes.  If you're interested in learning more about fostering, especially caring for teens, fill out our inquiry form