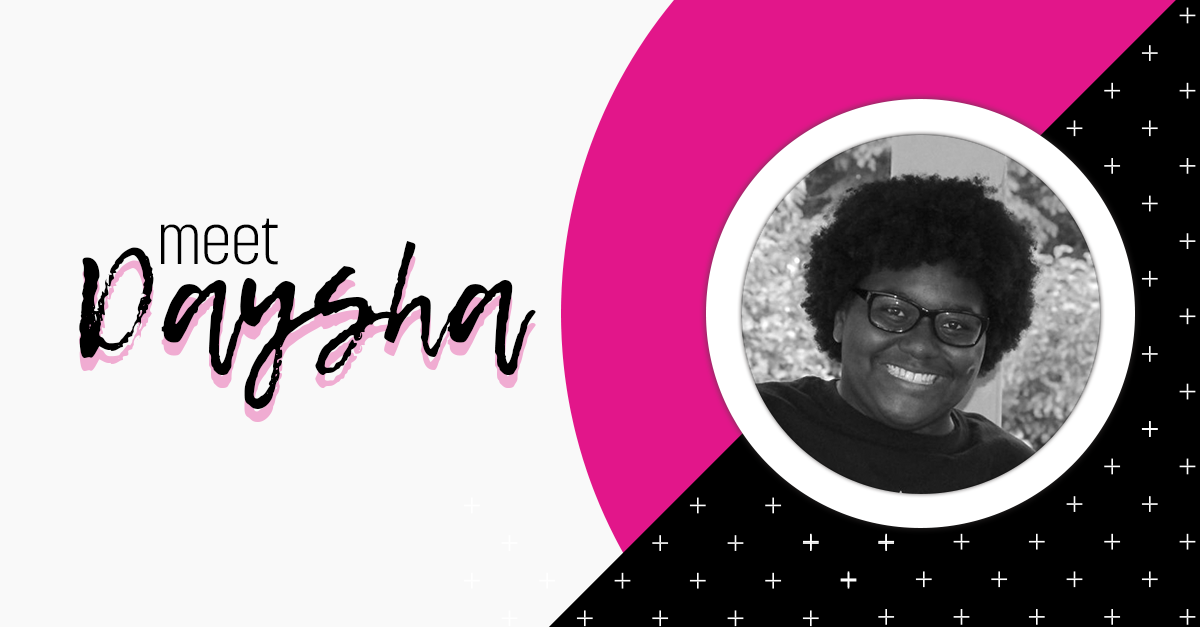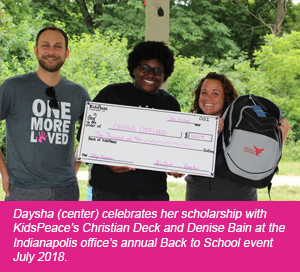 Daysha Copeland is an 18-year-old girl who has been in and out of foster care since 2006. Since coming to KidsPeace in 2014 she has been in three different foster homes and has had two stays in residential behavioral healthcare facilities. But despite the numerous transitions and the odds seemingly being stacked against her, she still has one final transition to make: she is leaving KidsPeace to enter her freshman year at Ball State University.
Recently Daysha visited the Indianapolis office where she was the guest of honor for a special Q&A with the Indianapolis staff, at which she said no question is off limits and she was comfortable talking about any topic (a rarity for most teenagers):
When asked what advice she would give to children in foster care, she said every child needs to know it's not their fault, that they did nothing wrong, and sometimes even the adults we think are infallible need serious help getting their lives back on track. She stated that she struggled to come to this realization for many years. She was angry with herself. She was angry with the child welfare system. She would lash out at her foster parents, siblings, and service providers only to find herself spiraling into a deeper state of internal anguish. She said it was not until she was completely removed from all external stimuli that she could make progress on herself.

Daysha looked back fondly on her stay in residential, calling it the wakeup call she needed in order to get better. She joked that living on a floor with twelve other girls with mental health issues will definitely make living in a freshman dorm a walk in the park!

When asked what advice she could give to foster parents she responded with one word, "patience." Not every child is ready to replace their parent and that should not be forced on them. She stressed the importance of meeting the child where they are at and that fostering should not be your way of completing your family, rather it should be supporting the unique needs of the child that enters your home. She stated the same advice is true for service providers. Patience and understanding are the keys to building a successful relationship with foster children.

Daysha stunned the KidsPeace staff with her response to a question about her personal self-care habits – rattling off a list of about a dozen hobbies before speaking on her self-reflection and meditation practices. For such a young person, Daysha is remarkably in tune with herself – and as she went on about her regular journaling, painting, and napping habits the adults in the room seemed to be taking mental notes so they could apply the same techniques to their own lives.
In July Daysha was recognized with a $1,000 scholarship made possible through the Help & Healing Grant provided by the Capital Group of Indianapolis. The funds are to be put towards her initial college expenses and supplies. Daysha is a role model to all foster children looking to pursue higher education. Her insight and reflection on her time in foster care can truly be utilized by foster parents and KidsPeace staff alike.
KidsPeace is proud of the Daysha's progress and achievements – and we wish her the best of luck this fall at Ball State!
Christian Deck
Program Manager
KidsPeace Foster Care, Indianapolis