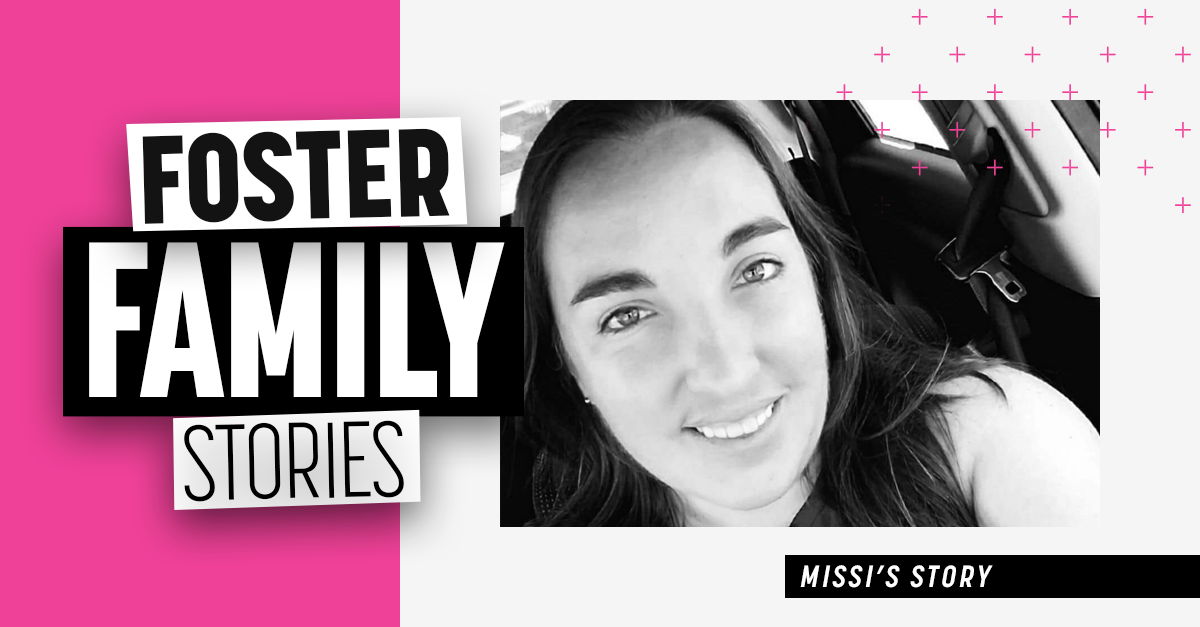 "I didn't set out to be a single parent. I set out to be the best parent I can be…and that hasn't changed."
                  Single parenting is hard work. After years of working in residential treatment programs for teens, I knew I wanted to be a foster parent. I met so many young men and women that were desperate for a foundation, a place to call home, a family to belong to. As the pieces of my life started to settle into place, a career with a stable income and regular schedule, comfortable home with room to spare, peers around me starting to have and raise their own children, I decided that I didn't need to wait for the final piece – marriage and family – to fall into place. I could get started now because there were kids now and I had the heart, space and time now.
My first year as a single foster parent has been both everything I expected it would be and nothing I could have ever imagined. I have thrived in areas in which I felt insufficient and struggled in situations I never would have predicted would be hard. Looking back there is one thing I would change, and few things I have done that have made all the difference.
 If you're just setting out, maybe there is some advice in here that will help you on way. If you're already a longstanding veteran, hopefully you can use this moment to reminisce about your early years in this wonderful, challenging, unpredictable world.
Know before you go. I mean, you can't really KNOW before you're really in it. But the one thing I wish I had taken the time to do BEFORE I started foster care is connect with other single foster parents. In the beginning I felt confident that I would be a good parent: I was raised by two loving, wonderful examples of good parenting in action; I knew what a happy household looked like; I had experience in working with kids with trauma history. But I wasn't prepared for the ways that would look different in my home – a home with only one parent in the very different perspective raising kids in the digital era.
My pride told me I was ready and knew all I needed to know… but foster parenting will quickly set out to prove you wrong! I feel I would haven't been thrown into such an emotional and mental tailspin in those early months if I had reached out a little sooner and connected with someone who could give me some honest perspective.
Make self-care a priority.And recognize that self-care and indulgence are NOT the same thing. If you're like me, you're stepping out of a world in which youwere your only responsibility. Becoming a parent doesn't mean you become last priority, though often that is quickly what we resort to.
The early months were tough; I started to lose sight of myself and my own goals as I put it all on the backburner so I could focus on the problems and needs that arose from parenting. In that cycle, it was easy to begin to resent the thing that I believed had taken it all away.
At some point I got a reality check: these girls hadn't dismissed my goals … I had. I learned that pursuing my own life goals wasn't indulgence on my part, but necessary for both my own mental health and in order to model to these girls that, like me, they are responsible for setting and striving for their own personal goals.
Find your tribe. No one can do this alone. I promise you. It will not work. Relatively new to the area, I don't have a large network of friends and family within driving distance. One of the most helpful finds has been an online Facebook group for Single Foster Moms. This online network has been incredibly valuable as source for information, a hotspot for brainstorming and a safe place to vent with no judgement incurred.And the bonus of a nationwide support group is that no matter what time of day or night you need some advice or support, someone else is guaranteed to be awake!
That being said, don't lose all your non-foster friends. These friends have been critical in helping ground me when things get crazy, providing that feedback that somethings aren't foster/trauma/single parent related. Sometimes things are crazy just because sometimes raising kids is crazy!
Only one year in, I know there is still more to learn than has already been learned. There are days I want to give up, and days I try to figure out how to add more beds to my home. At the end of the day, it's never easy, but it has always been worth it. Like I said, "I set out to be the best parent I can be, and that hasn't changed."
Missi Gillard is a foster parent in Wernsville, PA.