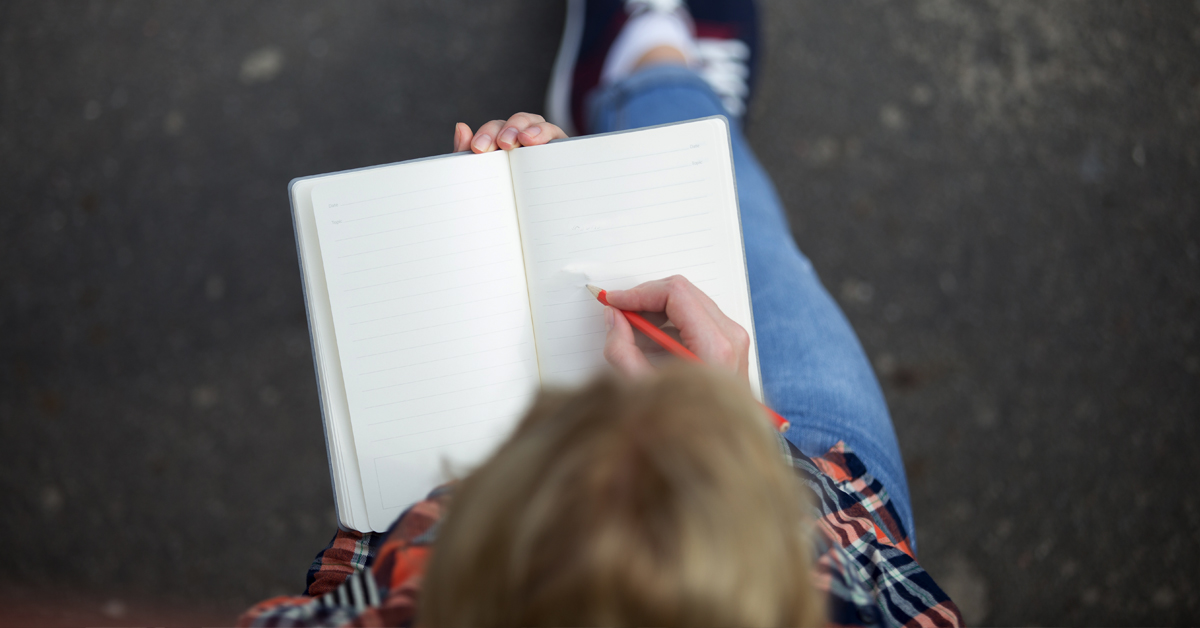 "From time to time we have the honor and privilege of reading a piece of writing from of a child who has experienced time in foster care that truly articulates the feelings and emotional struggle he or she has felt. I am sharing a poem that was written recently by a 12 year old girl who has had an extensive history in the foster care system; she went through a lengthy time in care, a failed trial home placement and also a failed adoption…all of which was absolutely no fault of her own. Fortunately, throughout her entire experience, there was the consistent love and support of a very special therapeutic foster care family that stayed involved with her throughout all of these extremely tough times."
Bobbi Gagnon
Family Resource Specialist
South Portland, Maine
(Note: Due to the fact that the adoption has yet to be finalized, the name of the family in the poem has been replaced with the word FAMILY to ensure confidentiality at the current time.)
The FAMILY's Trust
Social workers grab my hand and take me away
From the first place I've ever felt okay
Why did my brother have to be so atrocious?
He would never stop being outright ferocious
NEVER trust again!
——
I try and refuse, but get in the car
The worst thing is, it's just so far
From what I used to call my home
Where unlike my whole life, I felt safe to roam
NEVER trust again!
——
The matriarch comes in to keep me from screaming
But I could not let her win and ran off steaming
Before I could run, she took me outside
My first instinct was to go off and hide
NEVER trust again!!!!
—–
When I start to run, she does not follow
But gets some boxing gloves, so I put them on, slow
She points to a punching bag out in the yard
And I start to let my feelings out and pound it real hard
Is there a reason to trust again?
—–
Throughout the rest of the year
Bad news starts to appear
We would never go back to our parents
And my feelings burst out, a strong wave of currents
I told you not to trust again!!!
——-
But the FAMILY takes my hand all through the way
Even my brother was having a good day
But I know soon I will have to leave
I'll get adopted, a family I will receive
Sorry, I trusted them!!
——
And soon I'm taken from another family
But this time I'm happy and I don't flee
But when it comes to a new school, there is nowhere I belong
Everything I did, just felt so wrong
I have to trust them!!
—–
Five months later before April vacation
I'm finally feeling accepted, instead of abandoned
But at home things start feeling a little strange
And all in one car ride, my whole life changed
Not trusting again…..
—–
Not one word to my friends or soon to be family…goodbye
They told me the news and I started to cry
We can't adopt you they gulped and sighed
My brother and I were hand in hand, "we are not mad" we replied
Trusting failed again!!!
—–
We go back to the FAMILY, now five kids in all
It was hard to manage and my brother had started to fall
Back to the horrible days
All the colors he had earned turned into grays
He'll never trust again!!!!
—–
I also had great depression
But I could hold back my angry aggression
Month after month I started to heal
Which I thought in the beginning was somewhat unreal
Trusting again???!!
—–
Soon it was time to get adopted once more
All hope is in my face, they don't slam the door
But when the news came as a pleasant surprise
And the exciting secret unties
Have to trust them?
——
Right next door lives the FAMILY's son
And who I'm close to, we have lots of fun
Then one evening they sat me on the couch
They all look shy and I nervously slouch
Nervous to trust??!!
——
"Lily, we want to adopt you" they say
This was the happiest of all my days
A dream come true, a Christmas wish
Whoever knew I could feel like this
I will always trust them!!!
Thank you, Lily and FAMILY for sharing this. It was truly an honor to read it and we appreciate you letting us share it!