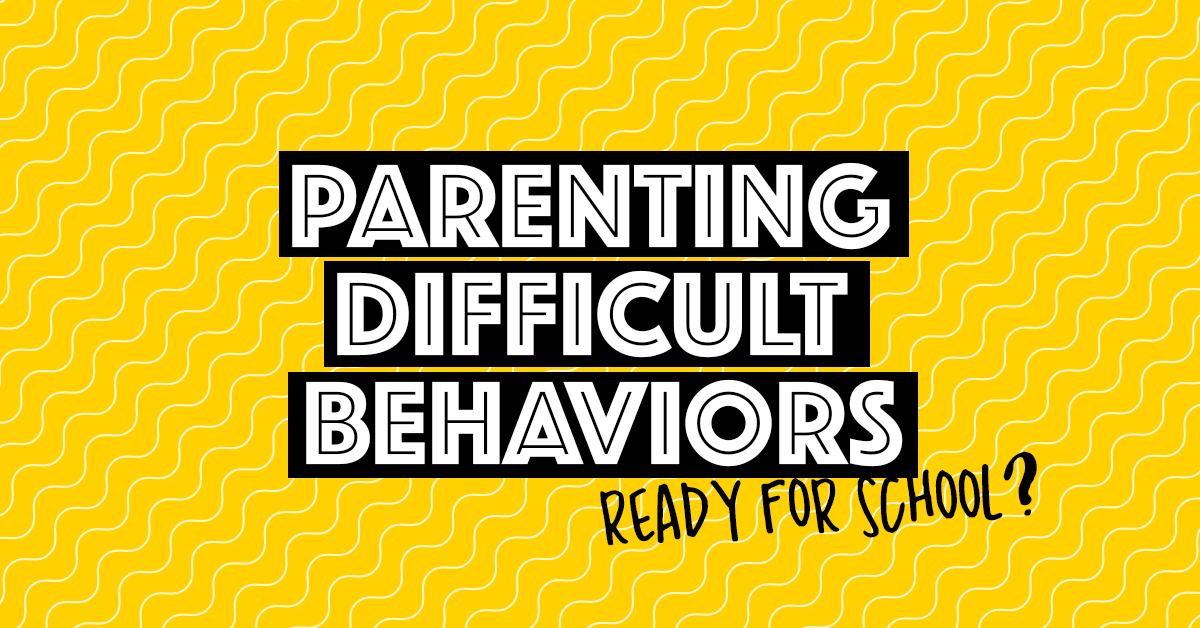 When it comes to school, there are plenty of challenging behaviors kids might exhibit, and some of them might make you feel very concerned. What is triggering my child? What can I do? What are my resources?
The school environment can present a big challenge because as a parent, you can't be there in the moment of crisis to mediate, de-escalate, or control the situation at all. You rely on teachers, school administrators, and counselors to act in your place. 
Here's some points to consider:
Communication is key. Whatever challenge may arise, it is important to keep an open and honest line of communication between you, your child, and school personnel.
Remember that the school wants your child to succeed and feel comfortable and supported in their environment.

 

Take the initiative to set up regular check-ins with your child's teacher about their progress and challenges. The more you know, the more you can get ahead of growing problems and help your child.
Invite your child to give input on their IEP. They may not be old enough to sit in the meetings with parents and school staff, but they might feel more empowered knowing their voice has been heard.
YOU are your child's best advocate. If you are struggling to understand an issue or if you see your child needs support, you can call an emergency IEP team meeting to discuss the problem with school staff, your social worker, and other support staff.

 

If your child develops a pattern of acting out in a particular way, speak with the teacher to determine the trigger for your child's behavior. Work together to make a behavior de-escalation plan and explain it to your child.
Try to avoid punishing your child for their behavior without understanding the root cause — Were they scared? Overwhelmed? Feeling helpless? Taking steps to reduce the intensity of those feelings may help them feel more secure.
If your child's behavior during school warrants a consequence, make sure you know what the school's response is. If your child misses recess because they talked back to the teacher, consider letting that consequence stand alone and talk with your child about the behavior and consequence when they get home.
Foster parents usually know their child's motivations and triggers better than teachers and school staff. Make sure you set your child up for success by communicating with the school to let them know what to expect and how to assist your child.
Speak to the school administration about their plans for trauma-informed care and find out what their level of awareness is around trauma-informed issues. If their knowledge is limited, reach out to your foster agency for resources to give them.
Remember that you're not alone. Fostering a child has its challenges, but you can always reach out to your foster agency, social workers, and the foster parent community for support. We've got your back.